Ghyll Scrambling In The Lake District
Ghyll Scrambling is one of the most popular adventure activities in the Lake Distrct. It's the perfect activity for all types of groups looking for a fun and thrilling day out. Ghyll Scrambling is often referred to as gorge walking or canyoning, all involve climbing up waterfalls, swimming through pools and jumping in rivers… what's not to like?
No experience is required to enjoy Ghyll Scrambling and we can provide all safety equipment. We tend to run outdoor activities out of Coniston Sports Club, so changing facilities, car parking and refreshments are available on site.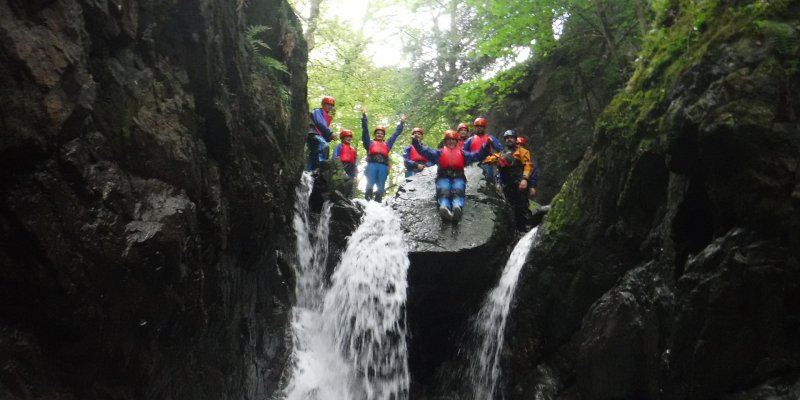 Our Ghyll Scrambling Adventures
Fun filled ghyll scrambling
Our ghyll scrambling can include climbing or descending waterfalls, scrambling across boulders, as well as jumping or sliding into water pools. The whole experience can be tailored to suit your group and abilities. It's always unbelievable fun and is rightly a very popular adventure activity. It's also no problem if any member of your group or family wants to avoid any part of the route.
Ghyll scrambling is great as part of a multi-activity day which is coupled with another activity such as canoeing, raft building or caving.